SEJARAH SALONPAS INDONESIA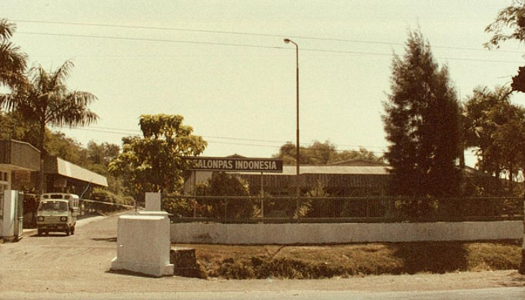 Berdiri sejak tahun 1975, PT Salonpas Indonesia terus berpartisipasi dalam melakukan peningkatan kesehatan masyarakat Indonesia melalui produk yang dimiliki. Pada tahun 2003 PT Salonpas Indonesia mengubah nama perusahaan menjadi PT Hisamitsu Pharma Indonesia.

47 tahun sejak didirikan, saat ini PT Hisamitsu Pharma Indonesia berhasil menjadi perusahaan produsen produk analgesik topikal dan produk plester kompres demam yang memimpin pasar. Produk Salonpas® dan ByeBye-FEVER™ sendiri pun menjadi brand ikon untuk produk obat tempel (koyo) dan plester kompres demam di Indonesia.


SALONPAS INDONESIA HARI INI


Fasilitas pabrik baru di Buduran, Sidoarjo telah mendapatkan sertifikat Good Manufacturing Practice (GMP) pada tahun 2015, di mana sebelumnya sertifikat yang sama diperoleh pada tahun 2003 dan 1996 disertai dengan pembaruan instalasi pabrik dan gedung.
Pada Januari 2011 Merek Salonpas® mendapatkan penghargaan SUPERBRANDS Award *Selama 5 tahun berturut-turut (2011-2015), disusul dengan Merek ByeBye-FEVER™ di tahun Januari 2012 mendapatkan penghargaan Top Brand For Kids Award *Selama 4 tahun berturut-turut (2012-2015) yang mengukuhkan kedua brand tersebut sebagai the top of mind di Indonesia.
Selain itu, Salonpas® pun meraih "World Brand No.1 in Topical Analgesic Category" selama 6 tahun berturut-turut, berdasarkan hasil riset dari Euromonitor International Limited; dalam nilai penjualan ritel tahun 2016-2021.

HISTORY OF SALONPAS INDONESIA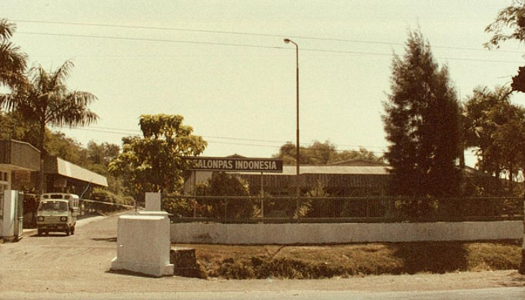 Established in 1975, PT Salonpas Indonesia continues to participate in improving the health of the Indonesian people through its products. In 2003 PT Salonpas Indonesia changed their name to PT Hisamitsu Pharma Indonesia.

47 years since its established, currently PT Hisamitsu Pharma Indonesia has succeeded in becoming a topical analgesic products manufacturer company and market-leading fever compress patch products. The products of Salonpas® and ByeBye-FEVER™ themselves have become brand icons for patch products and fever compress patches in Indonesia.


SALONPAS INDONESIA NOWADAYS


The new factory facility in Buduran, Sidoarjo has received a Good Manufacturing Practice (GMP) certificate in 2015, where previously the same certificates were obtained in 2003 and 1996 accompanied by renewal of factory installations and buildings.
In January 2011 Salonpas® Brand received the SUPERBRANDS Award * For 5 consecutive years (2011-2015), followed by ByeBye-FEVER™ Brand in January 2012 received the Top Brand For Kids Award * for 4 years (2012-2015) which confirmed that the two brands as the top of mind in Indonesia.
In addition, Salonpas® also won "World Brand No.1 in Topical Analgesic Category" for 6 consecutive years, based on research results from Euromonitor International Limited; in the value of retail sales in 2016-2021.